Lewis inspires Southerndown to team glory in final amateur appearance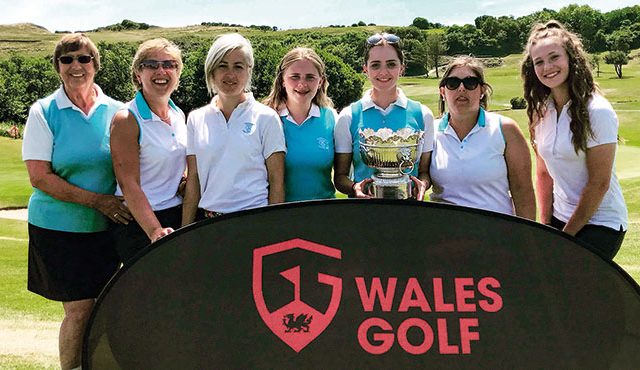 Wales International Georgia Lewis steered Southerndown to the Welsh Ladies Team Championships title on her last day before starting her journey to become a PGA professional.
They beat Ashburnham 4-1 in the final of the event, which was held over four days at Langland Bay near Swansea, with the key victory coming in round two with a 3-2 victory over Newport, who had won the title for the last three years.
It was a sweet win for the Southerndown ladies, who had themselves won the title three times in a row only for Newport to end that run. They also lost to the Gwent club in last year's final.
There were strong performances throughout by 17-year-olds Grace Connelly and Emilie Lewis, but the influence of Lewis was key. She was unbeaten at the top of the order, including victory over former Welsh Ladies Amateur champion Lauren Hillier and the day after the event, she turned professional at The Vale Resort, starting her PGA qualifications with the aim of becoming a teaching pro.
"We had a lot of difficult matches and they were tougher than some of the scores suggest, but it did feel as though our real final came in the second round when we faced Newport," admitted Southerndown captain Norma Barber. "It was certainly a match that was worthy of a final and all of our matches were very tense. Georgia waited to play in this for the last time so she was a big help and now we will have to do without her next year."
Wales Golf championships manager David Wilson added: "Congratulations to Southerndown on regaining their title in what was a tremendous championship.
"Also, we wish Georgia Lewis a successful career on turning professional. She has been a Wales international, but also helped Wales Golf inspire the next generation of girl golfers. This was a fitting end to her amateur career."
In Other News...